When it comes to running a business that requires frozen storage, choosing the right commercial freezer can make all the difference. But with so many options on the market, it can be overwhelming to determine which freezer is the best fit for your needs. In this article, we'll discuss some key factors to consider when choosing the perfect commercial freezer for your business.
Size and Capacity
The size and capacity of your commercial freezer should be a top consideration. Think about the amount of space you have available and the volume of items you need to store. A larger capacity freezer may be necessary for a restaurant, while a smaller unit may be more appropriate for a convenience store or coffee shop.
Type of Freezer
There are several types of commercial freezers, including reach-in, walk-in, and chest freezers. Reach-in freezers are ideal for smaller operations or those with limited space, while walk-in freezers offer greater storage capacity for larger businesses. Chest freezers are another option for businesses that require a lot of storage space, but they can be less efficient than other types of freezers.
Temperature Control
Temperature control is crucial for maintaining the quality and safety of your frozen goods. Look for a freezer with a reliable and accurate temperature control system. Some freezers also offer advanced features like digital displays and alarms to alert you if the temperature fluctuates outside of a safe range.
Energy Efficiency
A commercial freezer can be a significant expense for a business, both in terms of upfront costs and ongoing energy usage. Look for freezers with energy-efficient features, such as high-performance insulation and LED lighting. These features can help you save on your energy bills over time.
Maintenance and Durability
Investing in a high-quality, durable commercial freezer can help you avoid costly repairs and replacements down the line. Look for freezers with sturdy construction, reliable components, and easy-to-clean surfaces. You should also consider the level of maintenance required, such as defrosting and cleaning, and choose a freezer that fits your business's needs.
Warranty and Support
Finally, it's important to choose a freezer from a reputable manufacturer that offers a warranty and strong customer support. This can give you peace of mind and help you address any issues that may arise.
In conclusion, choosing the perfect commercial freezer for your business requires careful consideration of several factors, including size and capacity, type of freezer, temperature control, energy efficiency, maintenance and durability, and warranty and support. By taking the time to evaluate your options and choosing a freezer that fits your specific needs, you can ensure that your business's frozen goods remain safe and of high quality.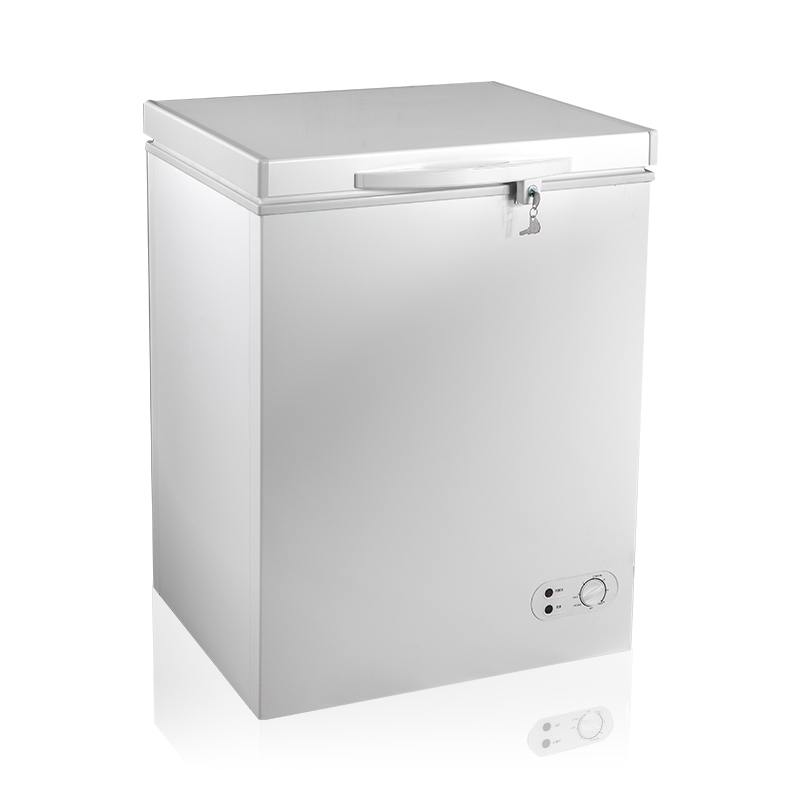 BD/BC-112Q 112L Chest Freezer Top Open Door Wholesale
FREEZER CAPACITY : 112L
N.W/G.W : 25/28 KG
PRODUCT SIZE : 625x525x833 MM
PACKING SIZE : 660x550x873 MM
LOADING QTY : 224 PCS/40.HQ
Handle & Lock : Yes
Defrost water Drain : Yes
Removable Basket : 1
Refrigerant : R600a or R134a