As the weather warms up, ice cream becomes a top-selling item for many businesses, including ice cream shops, cafes, and restaurants. But how do you ensure that your frozen treats are presented in a way that catches the eye and entices customers? The answer is simple: invest in an ice cream showcase.
Here are 10 delicious reasons why you need an ice cream showcase for your business:
1.Showcase Your Products
An ice cream showcase allows you to display your ice cream flavors and toppings in an attractive and eye-catching way. By showcasing your products, you are more likely to entice customers to try your offerings.
2.Increase Sales
An ice cream showcase can help increase sales by encouraging customers to purchase more. The attractive display and easy accessibility of your products will entice customers to indulge in your delicious ice cream.
3.Keep Ice Cream Fresh
An ice cream showcase ensures that your frozen treats are kept at the perfect temperature to maintain freshness and flavor. It also prevents ice cream from melting and becoming runny, which can affect the presentation and appeal of your products.
4.Save Space
An ice cream showcase takes up minimal floor space and is a great solution for businesses with limited space. It allows you to showcase a large variety of flavors in a small area.
5.Customizable
Ice cream showcases come in a range of sizes and designs to fit your business needs. They can also be customized with branding and graphics to showcase your brand and products.
6.Easy to Clean
Ice cream showcases are easy to clean, which is essential in a food service environment. The removable trays and surfaces make it easy to clean spills and ensure that your ice cream showcase stays hygienic.
7.Reduce Waste
An ice cream showcase can help reduce waste by allowing you to display the appropriate amount of ice cream for your business. It also prevents ice cream from melting, which can result in waste and added costs.
8.Versatile
Ice cream showcases are versatile and can be used to showcase a range of frozen desserts, including gelato, sorbet, and frozen yogurt.
9.Attract Customers
An ice cream showcase is an eye-catching addition to your business and will attract customers from outside. Its attractive design will make your business stand out and increase foot traffic.
10.Increase Profit Margins
An ice cream showcase can help increase your profit margins by increasing sales, reducing waste, and improving efficiency. With the right ice cream showcase, you can ensure that your business is profitable and successful.
In conclusion, an ice cream showcase is an essential investment for any business selling frozen desserts. With its attractive design, versatility, and efficiency, it will help increase sales, attract customers, and boost your profit margins. So, don't wait any longer and invest in an ice cream showcase for your business today.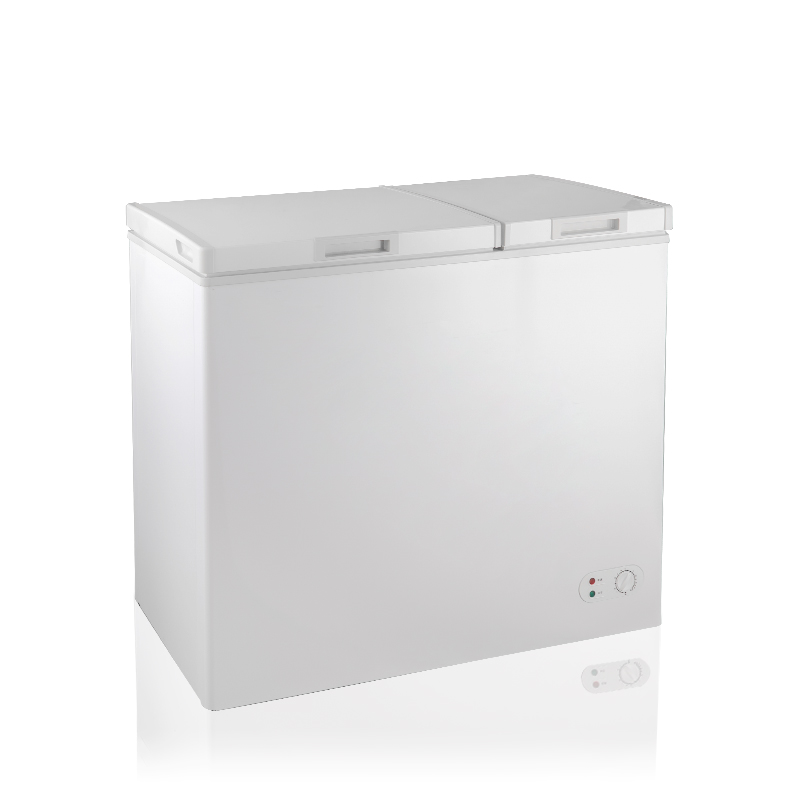 BCD-197E Chest Freezer Top Open Door Supplier Wholesaler